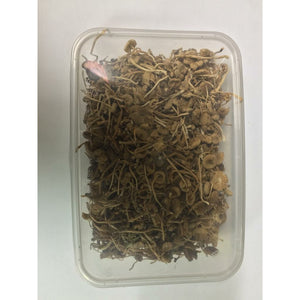 Ugandan Oyster (Obutiko) Mushrooms (40g, Product of Uganda)
Ugandan Oyster (Obutiko) Mushrooms (weight 40g, Product of Uganda)
Oyster mushrooms are a type of edible fungi. They are one of the most widely consumed mushrooms in the world. They get their name from their oyster-shaped cap and very short (or completely absent) stem.
They're also similar to the color of raw oysters. Oyster mushrooms are typically a light grey or greyish-brown color.
However, they come in several other colors including yellow and pink! They are one of the easiest types of mushrooms to grow, due to their fast growth, wide variety of po​tential substrates and tolerance to growing conditions.
Product of Uganda, weight 40g