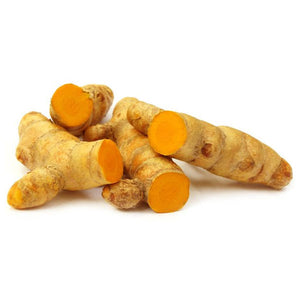 Tumeric (1 kg, Produce of Uganda)
Regular price £11.99 Sale
Tumeric (1 kg, Produce of Uganda)
"It is a tropical perennial plant native to India and Indonesia and is cultivated throughout the tropics around the world".

Known as the "golden spice of life", turmeric is one of the most essential spices in the culinary world. It is also embraced for its medicinal properties as well. 
The curcumin in turmeric has proven, strong anti-inflammatory properties that block the action of inflammatory molecules in the body. Studies show positive effects of curcumin on people suffering from conditions such as rheumatoid arthritis and inflammatory bowel disease, amongst others.
This product is grown in the farms of Uganda and imported to provide you with the vegetable in its purest form and for you to gain more of the health benefits from it. this product comes in 1 kg bags