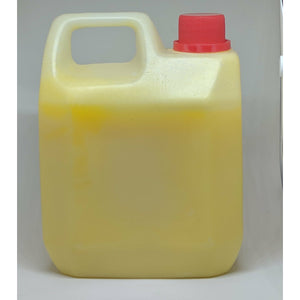 Natural Cow Ghee (Muzigo) (Produce of Uganda)
Regular price £24.99 Sale
Natural Cow Ghee (Muzigo) (Produce of Uganda)
Ghee is a type of clarified butter used in the cuisines of India and the Middle East. Traditionally, it's made by gently heating cow's-milk butter until its water content evaporates and its milk solids can be skimmed and strained away, leaving behind only the liquid fat.
Ghee, which does not include milk solids, may be easier to digest for adults who are lactose intolerant. Ghee also has a higher smoke point than plain butter, which may make it healthier for cooking, she says. But the same is true of clarified butter.
Our Ghee is rich in flavor and made by hand clarifying 100% pure organic butter from cows that are grass fed to organic standards. Cow Ghee is not just used in cooking but also acts as medicine. It is often used as a nourishing oil for massaged or after baths.